"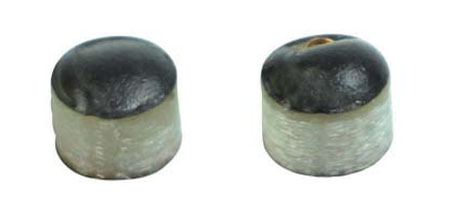 OPP IOT has developed many items of
small RFID tags
for special applications, like: item-level asset tracking or small item identification, where need the minimum tag footprint to save space.
With good tag usability, all our small RFID tags are rugged designed with optimized performance, not only can withstand for harsh environment, in the mean time, our small RFID tag can offer the un-match able reading performance when comparing with the same tag size in class.
OPPD5, is the
smallest RFID tags
from OPP IOT with a diameter of 5mm only.Thanks for the PCB material, this small tag give great RFID read performance when comparing with other tags, the tag can be used for many applications where a noticeable tag does not fit.Rated with IP68, OPPD5 small RFID tag can withstand harsh environment for industrial applications as well.
More info view
http://www.oppiot.com/uhf-metal-tags-atom-series-oppd5.html
OPP IOT offers dozens of unique designs and constructions RFID tags. Our experts have a proven track record in solving your most challenging RFID problems and can assist in implementing a strategy that is right for you!
OPP IOT also can
create/develop RFID tags
to meet your unique material property or specific environmental requirements. Innovators in identification for more than 10 years,OPP IOT designs and manufactures RFID tags for harsh environments and long-term durable outdoor applications. Our expertise in encapsulations, materials and partnerships with inlay makers like Alien, Avery, SmarTrac, Xerafy, HID and TROI allow us to provide multiple solutions to fit your environment.
More info,please Contacts us:
OPP IOT Technologies CO., LTD.
Address: 2104 Room SANDI International Finance Centre,249# MingXin Street LongQiao,ChengXiang Putian City Fujian, P.R, China
P.C: 351100
Tel: (00865942790031
E-mail: info@oppiot.com
WhatsApp: +86 180 3034 2267
Website:http://www.oppiot.com