"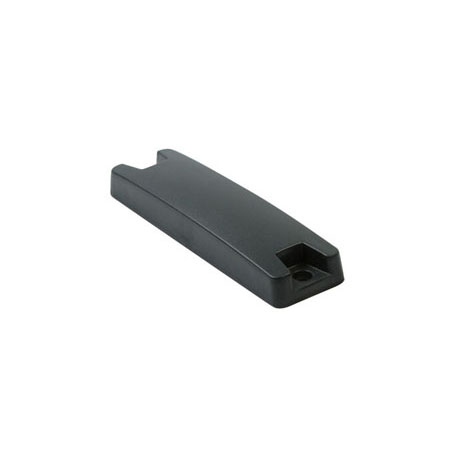 OPP087 with performance is 9.8 meters applied on metal surface,which is PC outer shell suitable for both indoor and outdoor inventory control management.
Use the
RFID UHF tag
OPP087,it will make the production flaw completely transparent,it enables the production status tracked from beginning process to the end of the procedure.
With cooperated with UHF reader/software and long reading distance feature,you can image that how awesome it would be.
It helps improve the inventory efficiency and accurate comparing to traditional barcode systems,RFID technologies make inventory solution easy.
OPP087 is a perfect
industrial RFID tag
for your option,it is durable and most important is our quality assurance,performance always tested one by once before shipment,and a professional engineer team is always stand by as your consultant.
Functional Specifications
RFID Protocol:EPCglobal and ISO 18000-63 compliant, Gen2v2 compliant
Frequency:Global Frequency, 840MHz to 940MHz
IC type:Impinj Monza R6-P
Memory:EPC128bits , USER64bits, TID96bits
Write Cycles:100,000times
Functionality:Read/write
Data Retention:Up to 50 Years
Applicable Surface:Metal Surfaces
Read Range(On Metal) :(Fix Reader:ThingMagic M6-E, 36dBm/4W)
Up to 9.8m , on metal
Up to 4.8m , off metal
Read Range(On Metal) :(Handheld Reader: OP9908,R2000,33dBm/2W)
Up to 6.0m , on metal
Up to 2.8m , off metal
Warranty:1 Year
Physical Specification
Size:87x24mm, (Hole: D5mm)
Thickness:11mm
Material:PC
Colour:Black (Red, Blue, Green, White)
Mounting Methods:Adhesive, Screw
Weight:19.0g
Enivironmenal Specification
IP Rating:IP67
Storage Temperature:-30°C to +70°C
Operation Temperature:-30°C to +70°C
Certifications:Reach Approved,RoHS Approved,CE Approved
More info view
http://www.oppiot.com/global-frequency-uhf-rfid-tags.html
OPP IOT is a leader in Radio Frequency Identification with the widest selection of custom built RFID tags and labels available.
OPP IOT offers dozens of unique designs and constructions RFID tags. Our experts have a proven track record in solving your most challenging RFID problems and can assist in implementing a strategy that is right for you!
OPP IOT also can
create/develop RFID tags
to meet your unique material property or specific environmental requirements. Innovators in identification for more than 10 years,OPP IOT designs and manufactures RFID tags for harsh environments and long-term durable outdoor applications. Our expertise in encapsulations, materials and partnerships with inlay makers like Alien, Avery, SmarTrac, Xerafy, HID and TROI allow us to provide multiple solutions to fit your environment.
More info,please Contacts us:
OPP IOT Technologies CO., LTD.
Address: 2104 Room SANDI International Finance Centre,249# MingXin Street LongQiao,ChengXiang Putian City Fujian, P.R, China
P.C: 351100
Tel: (00865942790031
E-mail: info@oppiot.com
WhatsApp: +86 180 3034 2267
Website:http://www.oppiot.com