Home > RFID News > RFID Technical
OPP IOT has launched series of long read range tags
2022-5-24 View: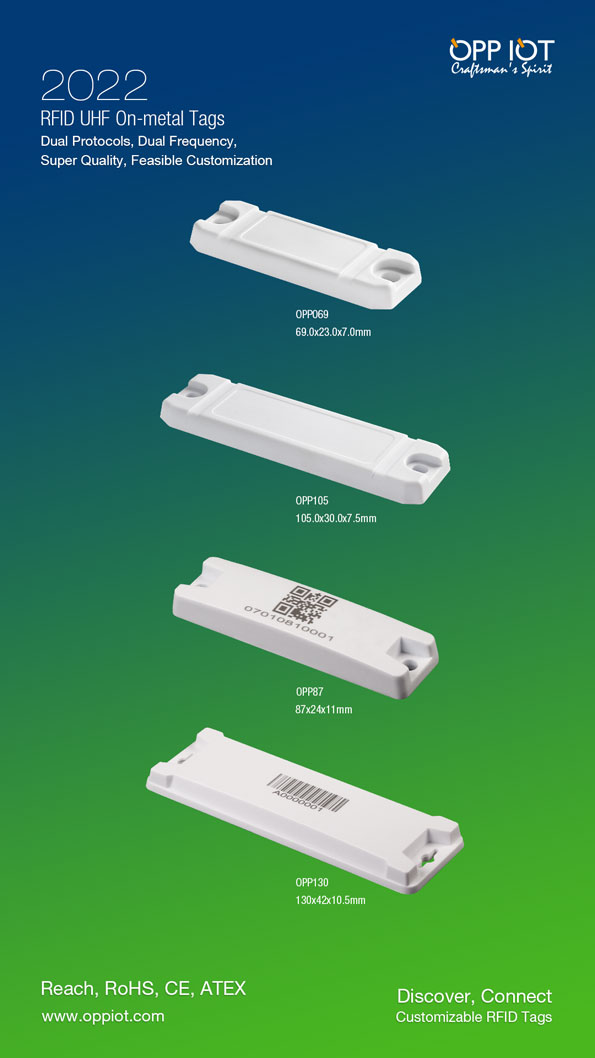 RFID tags are an indispensable part of the RFID system, but the different requirements of the frequency band characteristics, applications, performances and installation methods of the tags all affect the standardization of RFID. System integrators usually need to choose different RFID tags according to the requirements of the projects, but they often find that it is difficult to find their favorite products with perfect matching solutions on the market, which requires customization.
Long read range RFID tags
are ideal for tracking large or high value assets over large areas and spaces. To meet the needs of various industrial applications , OPP IOT has developed series of long read range tags with different IC, appearance, sizes and read range.
OPP IOT provides
industrial RFID tag
customization services. We can customize tags of various shapes, sizes and performances according to different applications to ensure that the products are optimal for each project.
For more specific information or questions, contact us today.
Cindy Gan
Phone: +86 19959503382
Email: sales13@oppiot.com
Skype / WhatsApp: + 86 18959580880