Home > RFID News > RFID Technical
How to select RFID tags for non-flat surfaces?
2021-10-23 View:
On-metal RFID tag is one kind of electronic tag with anti-interference function of new materials, which effectively solves the problem of RFID tag radio frequency signal interference by metal carrier.

On the basis of On-metal RFID tag, the Flexible RFID tag increases the flexibility of ordinary tag, can be adhesived at the bending position, edges and corners which ordinary on-metal tag can not be fixed, with the stable performance and can prevent the fixed tag from falling.

FLE6025 is a versatile Printable RFID tag for all kind of surfaces such as bottles or metal cylinders with no loss of performance. With industry-leading printing compatibility and strong durability, it is suitable for both plastic and metallic surfaces, both flat and curved surfaces which will not fall off easily and with good environmental resistance ability. With printable white PET paper material, you can print private logos, product information, or scannable barcodes directly on the tag.

Flexible metal resistance label (print) is flexible, bendable, designed to be used for curved surface with excellent performance, good directivity, excellent reading distance etc, and is suitable for on the metal surface of assets, such as air cylinder can be used in RFID tracking asset management, cylinder, traffic control, logistics management, management of dangerous goods, etc.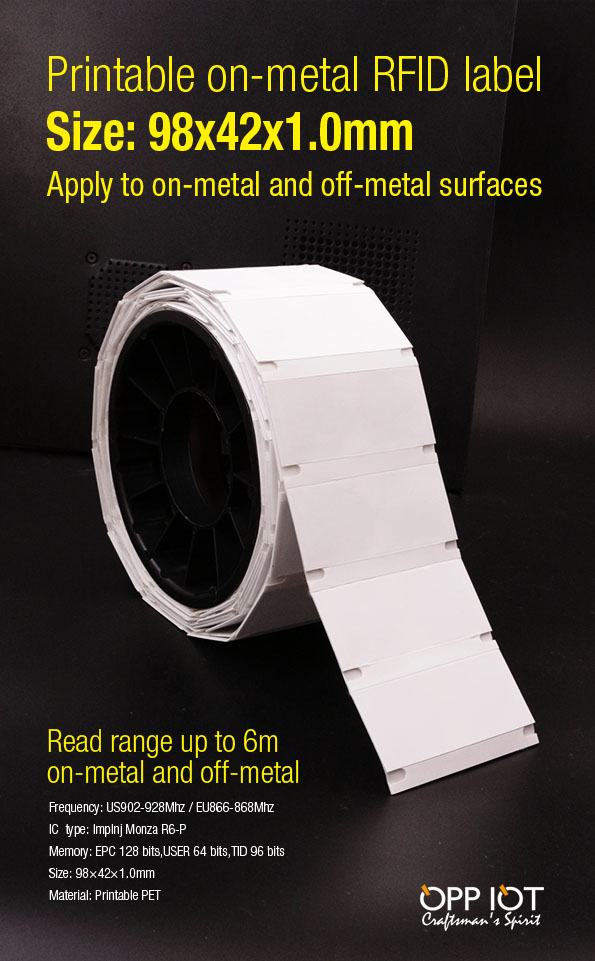 For help selecting which OPP IOT Flexible RFID Tags are right for you, please contact us!

Cindy Gan
Phone: +86 19959503382
Email: sales13@oppiot.com
Skype / WhatsApp: +86 18959580880