Home > RFID News > RFID Technical
UHF PCB Tags Used on Gym Equipment
2017-10-1 View: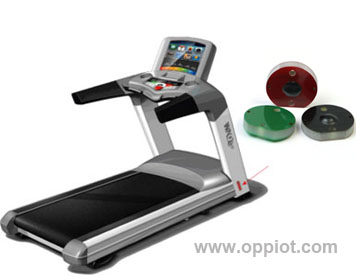 More and more fitness centers are facing the equipment maintenance and repair problems. As you get more and more equipments, how to check the maintenance and repair record in an easier and smart way? Here OPP IOT comes with his UHF PCB tags which can save you a lot of time on the burdensome work.
OPP IOT's Dolphin series PCB tags are good for their large reading distance and cheap price. You can simply stick the UHF PCB tags on the equipment anywhere you like, or embed in the equipment, or tie these tags onto the equipment through the hole of them. With an RFID reader,
You can easily know when the last maintenance is done, what's the next maintenance schedule and so on.
Want to be a distributor of our UHF PCB tags, just contact us freely at info@oppiot.com