Home > RFID News > RFID Technical
Factors Affecting UHF Read Range
2018-7-31 View:
Before explaining what factors can affect the read range of UHF RFID readers, explain how RFID readers work with RFID tags. The most basic RFID system consists of three parts:
1. RFID tag: the coupling element and the chip, the tag contains a built-in antenna for communication with the RF antenna.
2. RFID reader: the equipment to read and write information from the tag.
3. Antenna: transmit RF signals between RFID tags and the reader.

The diagram as follows will demonstrate how the above-said three parts including the RFID PCB tags by OPP IOT works together with a host computer to make RFID system complete and effective: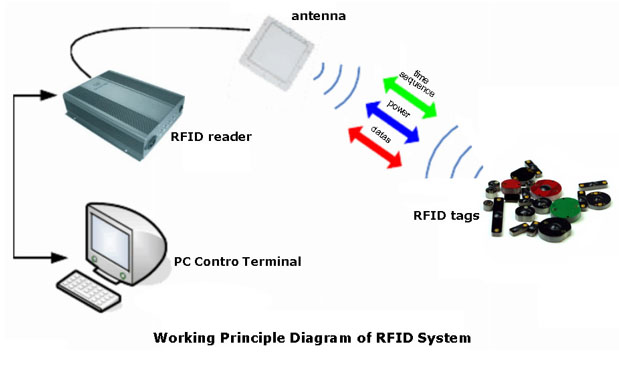 In fact, each of the following factors will effect RFID UHF reading distance more or less somewhat:
- RFID reader,
- antenna gain of RFID reader,
- antenna gain of UHF tags,
- chip quality,
- reader frequency band,
- the antenna band and so on.

That is to say, the gain of UHF tag is not the only one factor effecting the read distance, the conditions of the antenna gain affecting as well. Further, if the impedance matching is not the same, the read range is also not the same; matching better, identification distance farther.

Moreover, distance (read range) and gain are not linear either. The farther the distance, the faster the electromagnetic wave decays.

In addition to the above-said factors, there are other factors such as tag sensitivity that collectively affects the read range.