"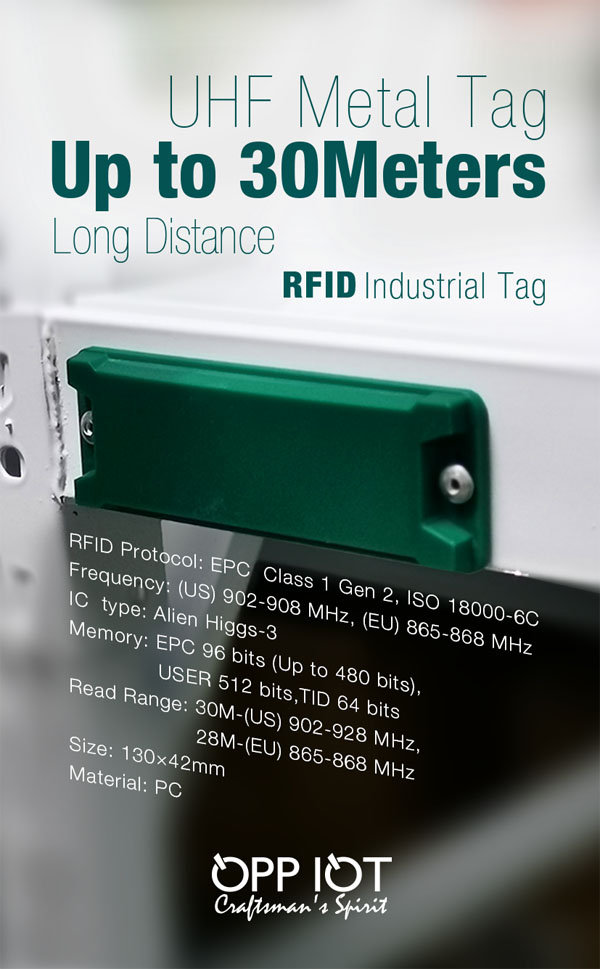 Long read range RFID tags are ideal for tracking large or high value assets across wide areas and spaces.
OPP130 is a
long read range RFID tag
which is typically designed for industrial applications. Rated IP68, it can be used for both indoor and outdoor environments. With a read range up to 28 meters on metal, it's the best choice for those industrial applications which required excellent read range.
The tag can be installed by using rivets, screws, cable ties or permanent adhesives. FCC and ETSI version are both available for different countries application. Meanwhile, we can customize different color and IC as per your requirement.
OPP IOT has been engaged in
RFID products
for more than 10 years, we have extensive expreriences and professional knowledge on
RFID tags designing
and can provide fast customization service. We've been working with a number of major companies worldwide and have offered numerous solutions to customers from different industries. Our better service, more professional attitude can meet your greater demands.
Cindy Gan
Phone: 86 19959503382
Email: sales13@oppiot.com
Skype/Whatsapp: 86 18959580880