Home > RFID News > RFID Technical
Small form factor mini RFID tags OPPD5
2019-7-5 View: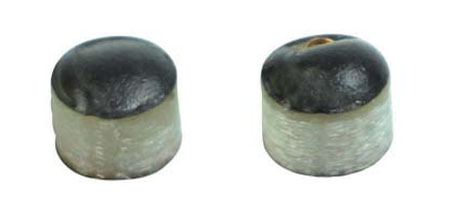 OPP IOT developed a mini RFID tag- OPPD5.This small form factor mini RFID tags that is designed to be used in many applications where fitting into smaller areas is required to track and monitor assets and heat resistance, and metal application. It can be use on metal surfaces and also, it can be integrated in metal objects or non-metal objects.
OPPD5
small size rfid tags
are really best used for access control, asset management, asset tracking. Tiny items tracking, such as surgical tools, pharmaceuticals or other medical supplies; for brand protection of small, high-value products; and even for the management of small animals. The applications of our
tiny RFID tags
are required for any small size tracking.
Functional Specifications
RFID Protocol:EPC Class1 Gen2, ISO18000-6C
Frequency:US 902-928MHz, EU 865-868MHz
IC type:Alien Higgs-3
Memory:EPC 96bits (Up to 480bits) , USER 512bits, TID64bits
Write Cycles:100,000times
Functionality:Read/write
Data Retention:Up to 50 Years
Applicable Surface:Metal Surfaces
Read Range (On Metal) :(Fix Reader:ThingMagic M6-E, 36dBm/4W)
100cm - (US) 902-928MHz, on metal
80cm - (EU) 865-868MHz, on metal
Read Range(On Metal) :(Handheld Reader: OP9908,R2000,33dBm/2W)
60cm - (US) 902-928MHz, on metal
40cm - (EU) 865-868MHz, on metal
Warranty:1 Year
Physical Specification
Size:diameter 5mm
Thickness:4.0mm with IC bump
Material:FR4 (PCB)
Colour:Black (Red, Blue, Green, White)
Weight:0.5g
Enivironmenal Specification:
IP Rating:IP68
Storage Temperature:-40°C to +150°C
Operation Temperature:-40°C to +100°C
Certifications:Reach Approved,RoHS Approved,CE Approved
More info view
http://www.oppiot.com/uhf-metal-tags-atom-series-oppd5.html
Our unique RFID expertise, combined with a true understanding of RFID business processes, makes us the ideal RFID partner to ease and ensure the success of your project.Welcome contact our expert for any assistants.
OPP IOT Technologies CO., LTD.
Address: 2104 Room SANDI International Finance Centre,249# MingXin Street LongQiao,ChengXiang Putian City Fujian, P.R, China
P.C: 351100
Tel: (00865942790031
E-mail: info@oppiot.com
WhatsApp: +86 180 3034 2267
Website:http://www.oppiot.com