Home > RFID News > RFID Technical
Share RFID applications in some common area
2021-10-21 View: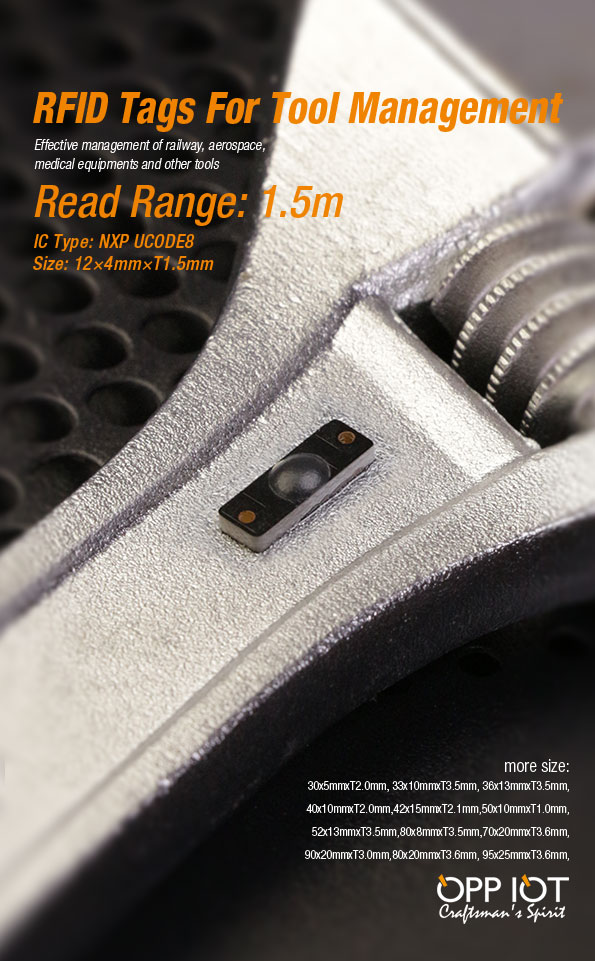 1.RFID tool tracking in the area of railway line maintenance tools. There are many varieties of railway line maintenance tools and scattered application occasions. It has always been a difficult point for management. After each tool is equipped with an RFID tag components , it can be identified by an RFID UHF reader at the door of the warehouse to Access tools and authorization management, the UHF reader can also be installed on the construction vehicle to monitor the tools on the vehicle in real time, so people can know the tool inventory time and time ,and this application can also remind people when the tool is missing promptly.
2.Aircraft repair tool management. There are many varieties and high values of aircraft repair tools and parts. To have smarter tool management has always been what airlines expect. IT asset tracking RFID are installed on parts and tools, and they can be put in an box which there with RFID readers. the reader in the box is powered by a battery, and the data is connected to the cloud in real time through a wireless method. The operator can request the tool box through the APP. After the repair work process is finishing, the returned tool can be checked on the APP Whether to put the tool back, all tools and toolboxes can be check in the background management software to find the actual position, also the people who bring out the tool, and tool content.
3.High-speed rail manufacturing and other large-scale equipment production tool management. When high-speed rail, ships, and large equipment are produced, the production site area is large and the types of tools are also large. It involves the construction of various sections, which brings great difficulties to the management of tools. After The use of RFID smart tool cabinet, tool management becomes simple. The tool cabinet is equipped with UHF read-write reader to monitor the tools with RFID sensor tags in the cabinet promptly. The display on the cabinet can display the variety and quantity of tools in real time. The operator only needs to swipe his card or press his fingerprint. It is possible to open the door of the tool cabinet to take out the tool, and to return it is also placed in the tool cabinet and the equipment automatically records and keeps accounts, avoiding the tool from falling and saving the operator's tool management time.
4.Tool management in the prison working place. As a special occasion, the prison working place must be strictly managed as tools, which are risky materials. Losing one of them will bring a very big security risk. This is the need to use
RFID smart tool management
. , To achieve collection by person and by piece, real-time monitoring of the location and use of tools. When encountering a risky situation, the system will automatically warn, play a role in risk prevention
Feeny Lai
Email:Sales3@oppiot.com
Mobile:(0086)15892080432
Skype:enjoyrfid1