"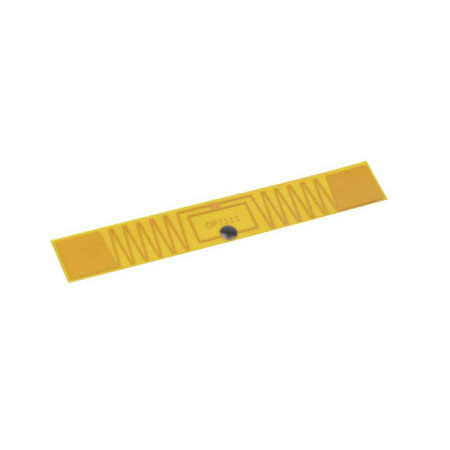 OPP IOT are committed to develop/researching special UHF tag apply to industry.Anti metal and non-metal tag meet market demand,meet the various of project requirement for customer.
Are you worried about use the same tag in EU and US market?Hard to find the long reading distance non-metal tag?Withstand the high temperature?
Surprised!A excellent and magic tag-OPP7111 provided in OPP IOT,with EU frequency(865-868MHz),US frequency(902-928MHz),Mainly apply to non metal surface,achieved that long read range 9 meter.
relatively similar product,OPP7111 can withstand high temperature and long durable lifespan.We test the tag 200C 2h per day,and this action lasts for a week.
Functional Specifi cations
RFID Protocol: EPC Class1 Gen2, ISO18000-6C
Frequency: Golbal 840Mhz to 960Mhz
IC type: Alien Higgs-3
Memory: EPC 96bits (Up to 480bits) , USER 512bits, TID64bits
Write Cycles: 100,000times
Functionality: Read/write
Data Retention: Up to 50 Years
Applicable Surface: non Metal Surfaces
Read Range :(Fix Reader:ThingMagic FU-M6-E, 30dBm) Up to 9.0M, off metal
Read Range :(Handheld Reader: OP9908, R2000, 30dBm) Up to 5.0M, off metal
Warranty: 1 Year
Physical Specifi cation
Antenna Size: 71x11mm
Thickness: 0.13mm
Material: FPC
Weight: 0.2g
More info view
http://www.oppiot.com/uhf-tags-everest-series-opp7111.html
OPP IOT can create/develop RFID tags to meet your unique material property or specific environmental requirements.
More info,please Contacts us:
OPP IOT Technologies CO., LTD.
Address: 2104 Room SANDI International Finance Centre,249# MingXin Street LongQiao,ChengXiang Putian City Fujian, P.R, China
P.C: 351100
Tel: (0086)594 2790031
E-mail: info@oppiot.com
WhatsApp: +86 180 3034 2267
Website:http://www.oppiot.com