"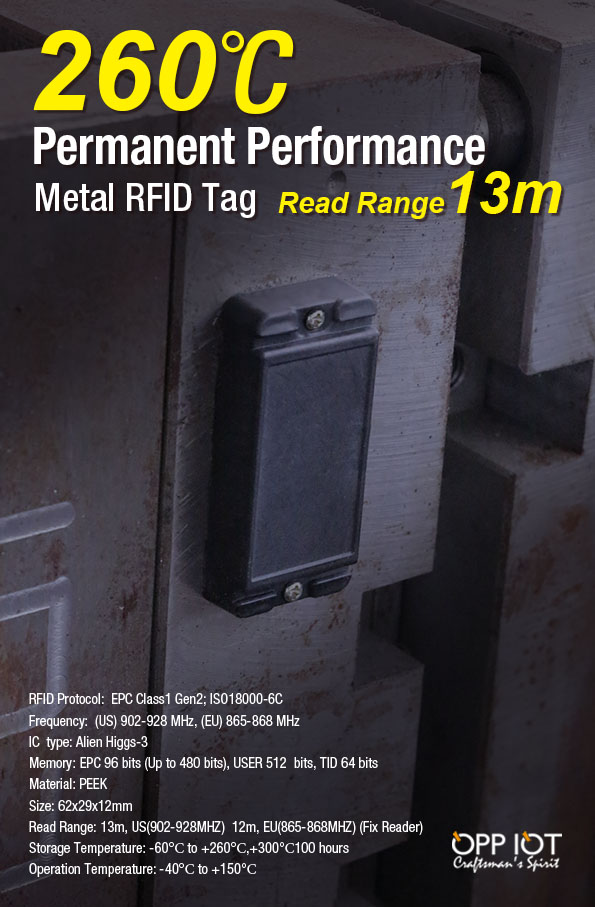 With the rapid development of industry, Mold as the mother of industry has become an indispensable basic industrial needs. The mold industry is no longer just a simple machine like the traditional one. Now the mold needs to integrate a lot of technology, and it is moving towards intelligence and networking. The RFID mold management system better realizes the intelligent management of molds, reduces the professional skills requirements of mold operators, and greatly improves them, reducing the factors of mistakes, which effectively improves the rate of machine tool equipment.
RFID technology
has the characteristics of fast reading speed, non-contact, multi-target recognition; in terms of physical characteristics, RFID technology has the advantages of waterproof, high and low temperature resistance, bendable, no mechanical failure, long life, and resistance to harsh environments; in data In terms of storage, RFID technology has large information storage capacity, readable and writable data, and can be updated at any time, and each tag has a unique ID number. Technology with such characteristics is the most suitable mold management solution.
Benefits of using RFID technology to manage molds:
1. Provide the mold storage status in the warehouse, such as available, pending repair, obsolete, etc., to improve search efficiency.
2. A detailed record of the use history of the mold, such as the very important total number of stampings, helps to analyze the cause of mold wear, and evaluate the life of the mold.
3. Detailed records of each set of mold maintenance data, mold use precautions, such as mold loading conditions and which machinery to use, etc., can quickly and accurately know the matching molds required to produce a product.
Want to know more
UHF RFID Tag
products?
Kindly contact me by following contact:
Even Lee
sales2@oppiot.com
Whatsapp:00861520981602