"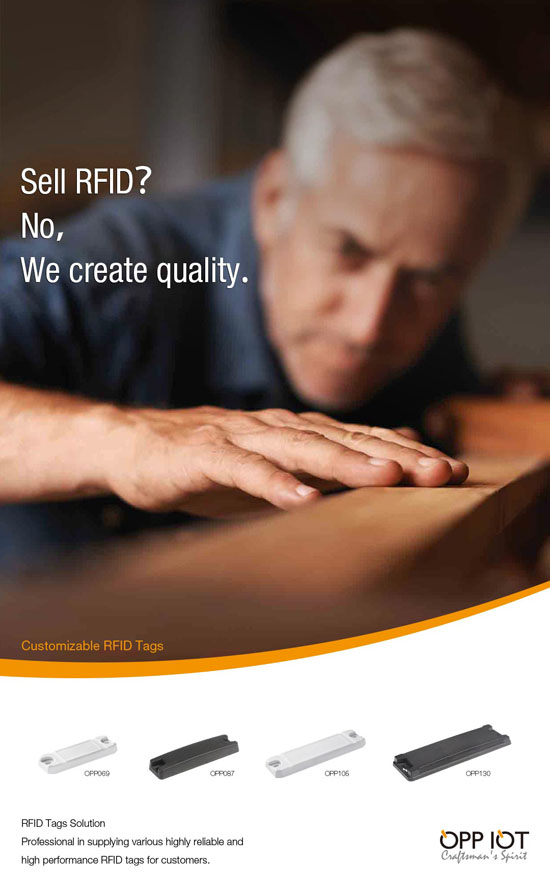 RFID tag application In warehouses line
The most widely used radio frequency technology is access to goods and inventory counting, which can be used to automate operations such as inventory and retrieval. In the entire RFID warehouse management, combining the receiving plan, pickup plan, and shipping plan made by the supply chain planning system with radio frequency identification technology can efficiently complete various business operations, such as designated stacking area, shelf pickup, and Replenishment, etc. In this way, the accuracy and speed of operations are enhanced, service quality is improved, costs are reduced, labor and inventory space are saved, and at the same time, misplacement, misdelivery, theft, damage, inventory, and shipment due to goods in the entire logistics are reduced. Loss caused by errors, etc. Another benefit of RFID technology is to reduce manpower during inventory counting. The design of RFID is to automate the registration of goods, without manual checking or scanning bar codes during inventory, which is faster and more accurate, and reduces losses. RFID solutions can provide accurate information about inventory conditions, and managers can quickly identify and correct inefficient operations, thereby achieving fast delivery and minimizing storage costs.
RFID tag application in Transport line
In transportation management,
RFID asset tracking tags
are affixed to goods and vehicles transported in transit, and RFID receiving and forwarding devices are installed at some checkpoints on the transportation line. After receiving the RFID tag information, the receiving device uploads it to the communication satellite along with the location information of the receiving place, and then transmits it to the transportation dispatch center by the satellite, and sends it to the database.
Even Lee
email:Sales2@oppiot.com
Whatsapp:008615205981602