Home > RFID News > RFID Technical
OPPD16 usage on the mine
2018-1-27 View: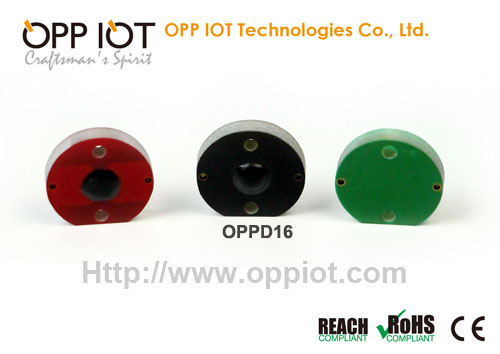 Rail transportation is the main means of Mine auxiliary transport to ship the Mine materials, worker and equipment . Rail locomotives as a major means of transport, and plays a vital role in Mine production and construction . Coal mine transport management is usually the locomotive wagon as the smallest management unit, the wagon is the main container of material carrying At present, the vast majority of the output of millions of tons of Mine ,there have hundreds of knots wagon , and tens of millions of tons of production Mine ,wagon number reached thousands of sections, the effective management of locomotive wagon, to avoid wagon vacant waste, speed up the wagon turnover, Transportation efficiency team mine production and construction has important practical significance

Mine locomotive wagon without self-awareness, can not take the initiative to seek maintenance, underground car backlog, recycling is not timely and so on, often that the auxiliary transport system caused by insufficient capacity problems, the current ground train skin, container management are passive RFID tag Management, with high efficiency, long life, small maintenance and other advantages.RFID technology extended to the field of coal auxiliary transport to solve the problem of mine wagon management

OUR OPPD16 FR4 tags which have reading distance 2.6 meter have this advantage to put the tags insert the wheel ,and it will not effect the wagon usage ,and the wagon will be read freely by the fix reader ,and people in the office to know about the usage of wagon.