"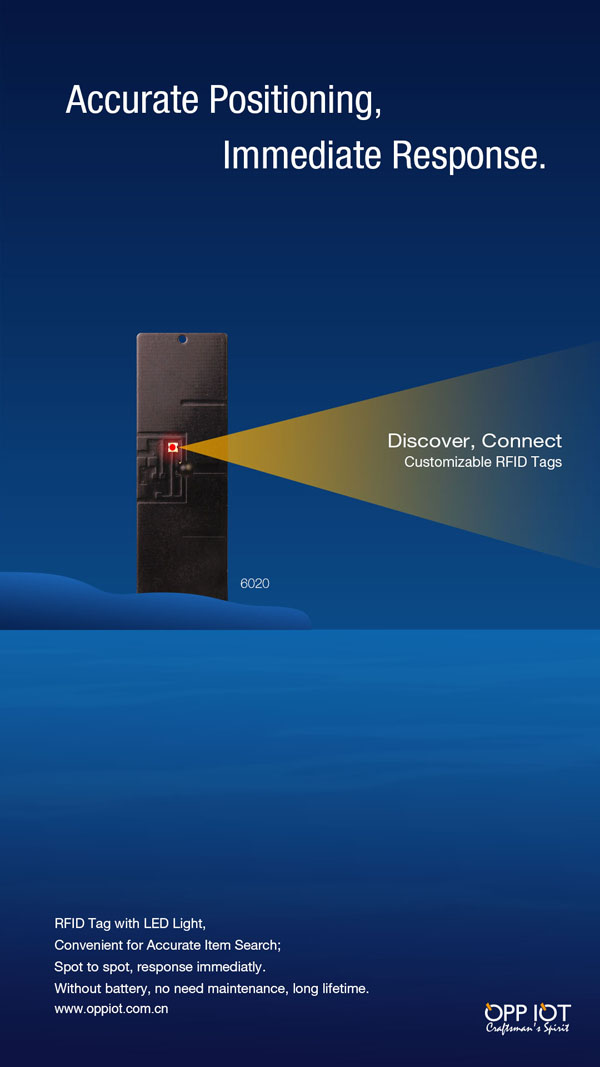 When you want to track many assets in multiple locations or some high-value assets in a specific area, asset management must provide location accuracy and inventory reduction, regardless of industry, environment or asset type. OPP6020
RFID LED tag
is a good choice for you.
OPP6020 is a
RFID asset location tags
and developed and manufactured in China. it is used to track and manage medical equipment, data centers, weapons and other assets.
It is a RFID asset location tags with LED indicator that can be turned on through RF command allowing quick and easy visual identification of a specific tag among several others.
Tracking assets with OPP6020 allows maximum flexibility in the content, location and method of managing assets, allows you to set policies to track the entry and exit of inventory locations, track assets in real time within one meter accuracy, and so on.
More info view
http://www.oppiot.com/led-RFID-tags.html