Home > RFID News > RFID Technical
RFID controlled vehicle access control in fire brigade
2018-7-13 View: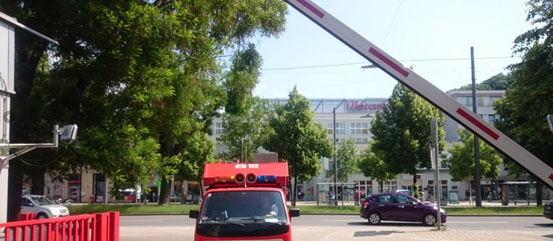 Vehicle access control was implemented with RFID in Fire brigade

At the gate to the parking lot and courtyard of the fire station, an RFID system was mounted with antennas to the left and right of the barrier. Each authorized vehicle is equipped with an RFID transponder(UHF metal tags ) specifically for windscreens.

The access control control software runs directly on the RFID reader and can therefore be operated without additional hardware.

The PC-based management software from erfideo allows editing and configuration of access authorizations. With this software application, the backup of the data in a backup file is also performed. The connection to the reader via a network cable is only necessary if permissions are changed.