Home > RFID News > RFID Technical
UHF Tags OPPD5 application in Medical Device Tracking
2018-7-17 View: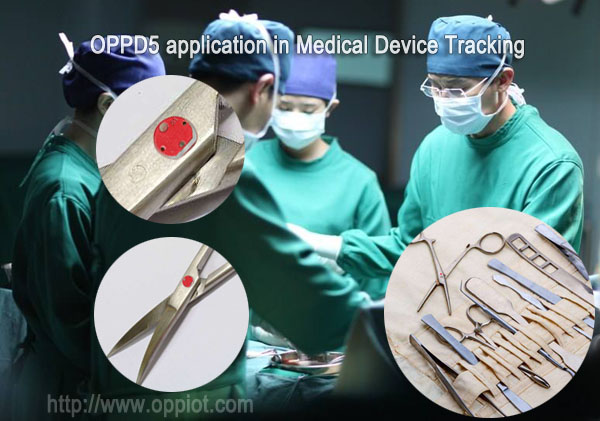 OPPD5 UHF RFID tags that are designed to withstand the rigors of the healthcare environment, as well as harsh sterilization processes, can be used to automate aspects of the Joint Commission's Universal Protocol, as well as meet FDA UDI requirements.
For medical device manufacturers, OPPD5
UHF Metal tags
can be used to identify each device uniquely. More importantly,RFID does not require line-of-sight scanning (like bar code labels or direct marks would), so items can easily be scanned even when the UDI tag or label is not visible. OPPD5 UHF on-metal tags can also store additional information, and provide other stakeholders in the healthcare supply chain (like distributors or hospitals) to manage these assets using RFID portals in their own facilities.
RFID tagging individual surgical instruments allows hospitals to document each instrument's vital statistics(image, name, manufacturer, manufacturer's ID number, date of purchase, number of sterilization cycles, repair history, and location). This provides safety, asset management, and cost savings benefits for the health care institutions, both in and out of the surgical suite.