Home > RFID News > RFID Technical
Durable RFID Tags OPP510 Work - Even when embedded in Concrete!
2022-3-24 View: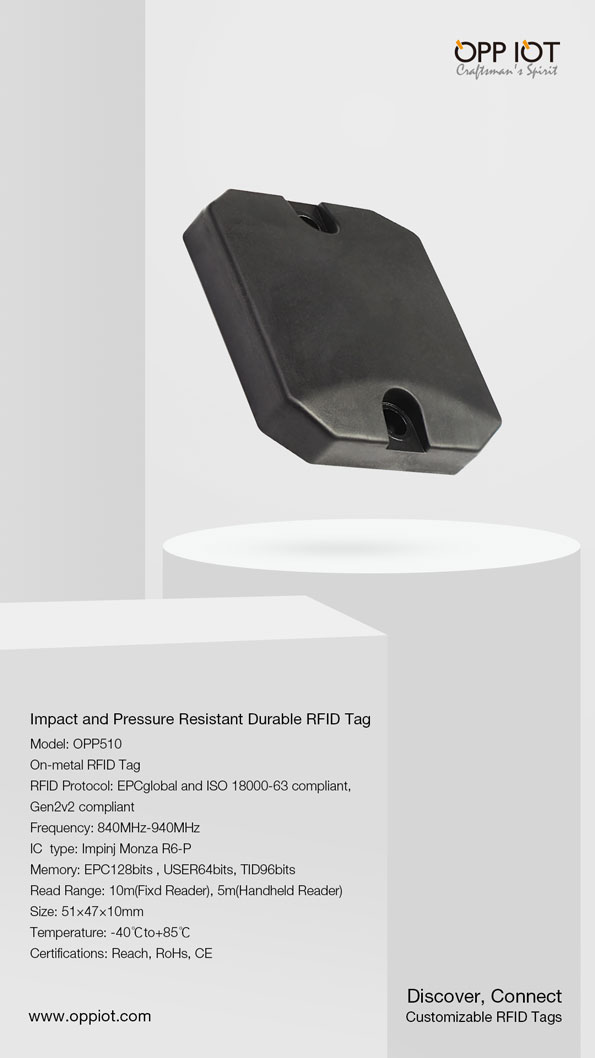 OPP IOT, according to the market need ,Concentrated on design,develop ,Manufacture of this Durable RFID Tags OPP510 with Protocal EPCglobal and ISO 18000-63 compliant, Gen2v2 compliant,Impinj Monza R6-P chip.This long reading distance rfid tag works well on metal surface,Even when embedded in concrete! OPP510 provides read range up to 4.5 meters when embedded in concrete at a depth of 5 cm and 3.0 meters at a depth of 10 cm. OPP510 rugged encasement features IP68 ingress protection and allows the Bric to survive high impact and other extreme conditions typical of construction yard.
Durable RFID Tag
OPP510 is an ideal solution for applications where storing process data is important such as:
Manufacturing
Supply Chain
Automotive
Outdoor & Industrial Operations
Logistics and Postal
Automotive
Container tracking for yard management
Cargo tracking
Defense asset management
transportation
construction
utility industries
More info view http://www.oppiot.com/opp510.html