Home > RFID News > RFID Technical
OPPD6 UHF metal Tags
2018-1-15 View: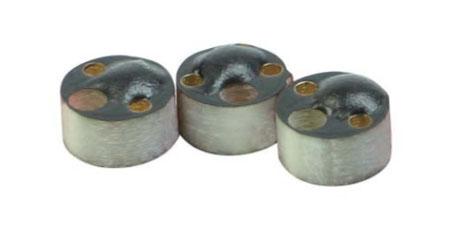 Brand name:OPP IOT
Model Number:OPPD6
Type:Metal tags
Size:Diameter6mm,(Hole:D2mmx1)
Chip:Alien Higgs-3
Functionality:Read/Write
Material:Fr4(PCB)
Applicable environment : Metal Surface
This is the OPPIOT Company. A Chinese factory .Build up in 2003,Specializing in RFID industry about fifteen years .Due to the high quality products which are popular with all over the world. With the hard work, The company have designed a new metal tags. Let me introduce it.
A new metal tag, with Alien Higgs-3 chip. Using FR4(PCB) material, This metal tag not only can be readed but also be wrote. The data can storage up to 50 years, and On the metal surface, the read range can reach 1M.The tag also meet ETSI Standard.
Due to special material. It can be used between -40℃ and 100℃,it also can storage in normal temperature, it is easy to storage it. In addition, it meet the International Standard of the EPC Global Gen2 and ISO 18000-6C.
OPPD6
Application:
With the development of science and technology, more and more kinds of instruments have been contacted. Different instruments, different functions, and different ways of using them. We often use dozens or hundreds of instruments in a set of experiments. How to find the right tools in numerous instruments in quickly, It often perplexes many experimenters.
Rely on RFID technology, Antenna and metal tag to establish data connection. When the metal tag install instrument, the reader can read the tag in 1M distance. it not only can track the instrument, but also can save time the manage it. In addition. it can easily find the instrument.
Mounting Methods:
OPPD6
has a small volume, Not only can use Screw mounting on the instrument, But also can use glue to adhere to the surface of the instrument. Small volume, refined appearance, Can design the colour familiar with the instrument. it will not effect the instrument appearance. This is the best choose to tracking instrument.