Home > RFID News > RFID Technical
The Key Features of UHF Metal Tags
2018-4-28 View: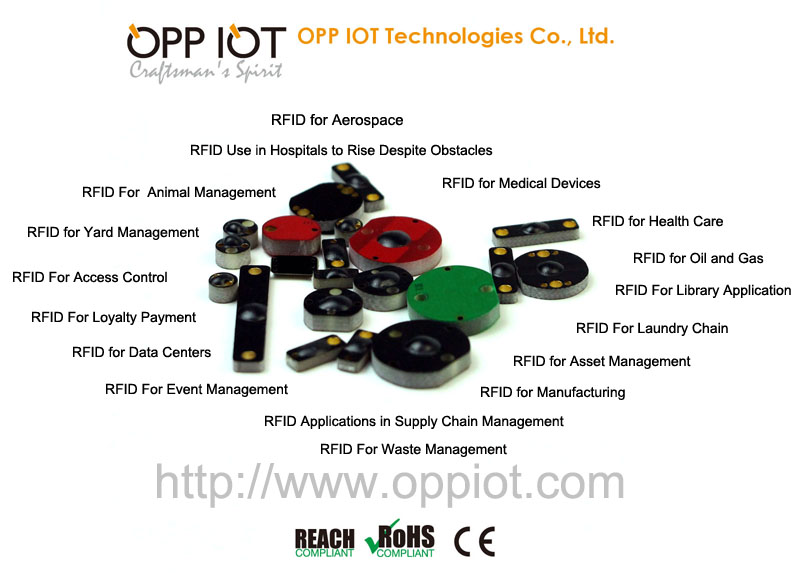 The UHF metal tag is an PCB tag encapsulated with a special anti-magnetic absorbing material, which solves the problem that the electronic tag can not be attached to the metal surface, which is very hard for the conventional RFID tags.

The UHF metal tags made by OPP IOT aim to meet the special demand of attaching to the metal surface and not reducing in the read range. With the experienced and skillful designing team, the UHF metal tags made by OPP IOT possess the key features as follows:

First, the outstanding performance of our tags make it able to resist metal interference and can still achieve satisfactory read range, even more than the distance in the air. Thus it is ideal for industrial asset tracking and production in-line management.

Second, the very small-size ones are embeddable or affixed to some hidden or unobvious metal place and still performs very well.

Third, the UHF metal tags by OPP IOT can be waterproof, anti-acid somewhat, anti-alkali somewhat, anti-collision, can be used in the outdoors to withdraw the harsh environment.

Fourth, the leading design technology of our UHF tags enables the tag to have good resistance to metal and fulfill remote operations of data read-and-write inside.

Fifth, UHF metal tags can be made according to different demand and applications, into a variety of styles and shapes as bar, square, round and so on.

With continuous development, RFID technology in the future will have more advantages for application in more multi-field especially the industrial lines.