Home > RFID News > RFID Technical
Long Range RFID UHF Anti Metal Tags OPP3613 application in asset tracking and goods shelf management
2018-4-1 View:
UHF RFID Anti-metal Tag (OPP3613) is designed for rfid metal solution.
It solves the problem that tags can not be attached to metal surface.
Its PCB material and long read range makes it suitable for asset tracking and goods shelf management.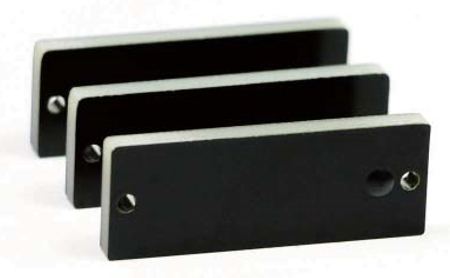 UHF tags OPP3613 Main Features
-Compatibility: ISO18000-6C(EPC Class 1 Gen 2) protocol;
-Frequency Band: 860-960Mhz;
-Chip: Alien Higgs-3;
-Read Range: 2.5-4.7m depends on reader and environment;
-Material: PCB;
-Size: 36x13mmxT3.5mm;
OPP3613 UHF tags Applications
-Vehicle and Logistic Management.
-Assets statistics management, IT management;
-Goods shelves management, metal equipment management;
More view
http://www.oppiot.com/pcb-uhf-metal-tag-opp3613.html