Home > RFID News > RFID Technical
UHF tag for weapons tracking
2017-7-7 View: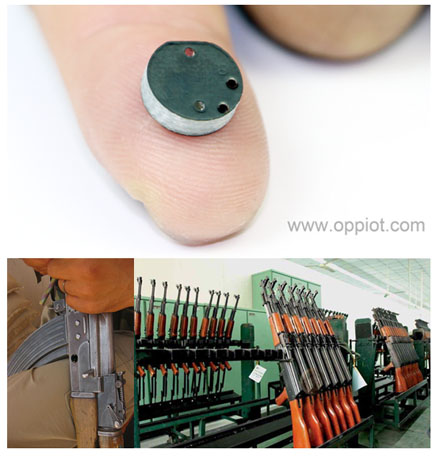 UHF tag for weapons tracking.
The OPPIOT technology team, according to the market need , developed a new UHF metal tag.This label, small size, long reading distance, easy installation.
Since its superior performance, it has been popular with market consumers, especially in the management of weapons tracking .At present, we have exist size D10mm, D16mm and so on.
In addition,The OPPIOT technology team can develop corresponding products according to customers' actual request.