"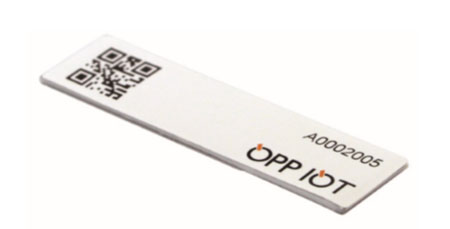 In the market it's easy to find a flexible metal label, but the reading distance is so much unsatisfied, do you have the same feeling? Reading distance from 2 to 3 meters, how come they meet your project's reading requirement up to 5 meters! Now you can have a check of the UHF Flexible Metal Label
Long Reading Distance Label
from OPPIOT - the latest
OPPF8020
and
OPPF5015
.
OPPIOT's
OPPF8020
, With size 80*20mm, thickness at 1.3mm, reading distance can be up to 6.5 meters with 4W readers. It's amazing reading distance among the similar products in the market. Its good function on metal surface give a lot of intergrators a lot of help on projects of curve metal surface tracking solution which solid tags can't be used well.
It can be used for gas cylinder RFID tracking, pipe UHF tracking, asset tracking, and so on.
If you want to try samples or need price guide, you can contact Annie from OPPIOT Technologies for more details,
Email: sales1@oppiot.com
;
skype: oprfidtechnology
OPP IOT can
create/develop RFID tags
to meet your unique material property or specific environmental requirements.
More info,please Contacts us:
OPP IOT Technologies CO., LTD.
Address: 2104 Room SANDI International Finance Centre,249# MingXin Street LongQiao,ChengXiang Putian City Fujian, P.R, China
P.C: 351100
Tel: (0086)594 2790031
E-mail: info@oppiot.com
WhatsApp: +86 180 3034 2267
Website:http://www.oppiot.com