Home > RFID News > RFID Technical
Where can I buy a long distance rfid reader?
2022-6-17 View:
You can buy long range rfid reader OPP-D07 from OPP IOT! Why?
As a service, OPP IOT can provide a variety of customized RFID products that would meet your specifics needs and help to optimize your maintenance operations. When necessary, OPP IOT can develop new RFID products that meet your unique material property or specific environmental requirements.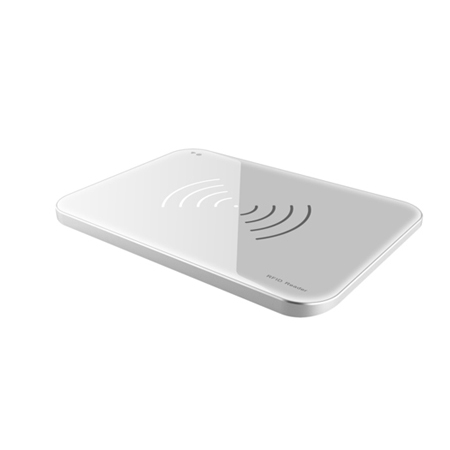 OPP IOT released a new rfid reader OPP-D07,it is an long range RFID reader which can simultaneously read multiple UHF RFID tags at ranges up to 4 meters.

OPP-D07 is waterproof and is suitable for use in a wide range of RFID applications, such as retail collection, logistics, identity verification, smart parking, access control, anti-counterfeiting system, production process control,point-of-sale, document tracking, tag programming stations and more.
Equipment size Dimension(MM): 387(L)*277(W)*19(H)(±1)
Diemension including packaging(MM): 445(L)*342(W)*63(H)(±3)
Net weight: (KG)1.73(±0.01)
Gross weight: KG)2.02(±0.02)
RF Antenna: ≥7dB, the uniquely designed antenna can accurately control the reading range
Shell: Surface: tempered glass, bottom shell: ABS+PC
Tag / Transponder Protocols: EPCglobal C1 Gen 2 ISO 18000-6C
Frequency:865~868MHz/902~928MHz(Can be adjusted according to different countries or regions)
Frequency modulation: FHSS or fixed-frequency, can be set by software
RF output: from 0 dBm to 26dBm* with +/-1dBm
Reading distance: >4m(eg.9662,depends on tag)
Peak inventory speed: >50 tags/sec
Tag RSSI: Supported
Power: USB drive free (windows, Android)5V,400mA,2W(MAX)
Communication interface: USB 2.0
API Support: C#、JAVA
Operating Temp: -20~+55℃
Storage Temp: -20~+85℃
Humidity: 5%~95%RH, Non-condensing