"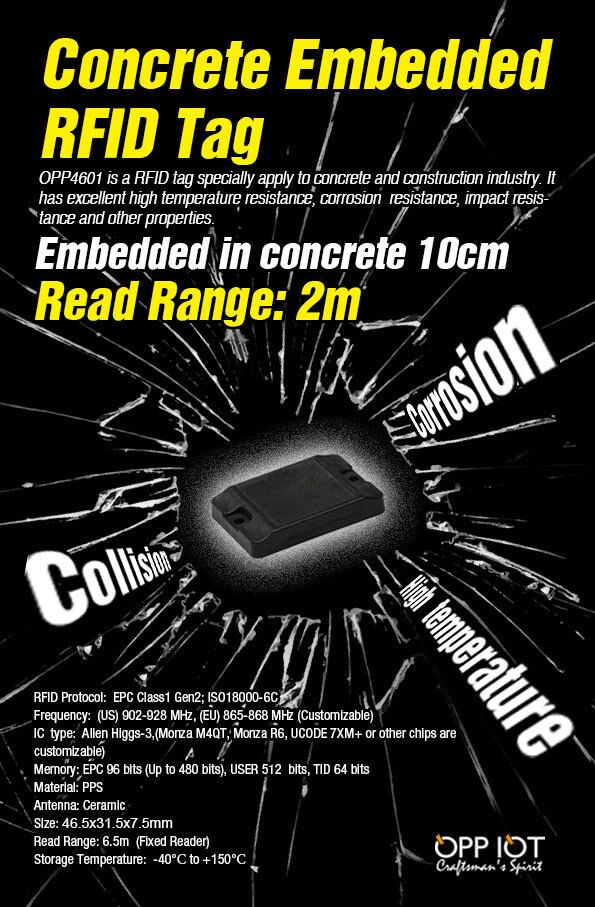 Concrete pipe piles are prefabricated components often used in the construction industry. How to automatically manage them and optimize production costs has become a problem for the development of related enterprises in recent years. In response to this problem, the production of concrete pipe piles based on rfid in construction industry has been designed The management system uses IoT technology and related data collection and processing technology to conduct real-time, transparent, and visual management of each production link of the pipe pile, so as to achieve resource optimization, information traceability and other functions, and improve the production management efficiency of the enterprise.
The
asset tracking tags
is embedded in the concrete prefabricated component. The
RFID reader
reads and writes the RFID tag, and transmits the information to the on-site operation platform through the handheld antenna. The on-site operation platform monitors the information of each link in the production management process in real time. The production management software can complete the management work in the production process of concrete precast components. The upper management department can effectively supervise each quality inspection link in the production management process through the reserved interface. It can also obtain the concrete precast components through the RFID reader. In order to obtain the information of each link in the
production management process
of the cement prefabricated component, it can effectively achieve the purpose of quality supervision and quality traceability.
Even Lee
Sales2@oppiot.com
Whatsapp:0086152059801602