"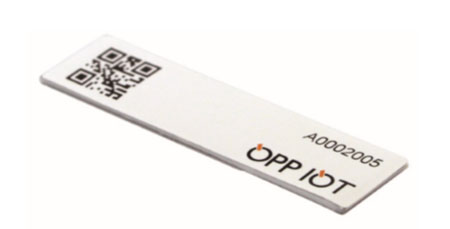 OPPF5015 flexible and printbable RFID anti-metal tags are ideal for tracking IT assets due to their low cost, ease of deployment and thin form factor that won't interfere with asset use. These
IT assets RFID tags
offer the most balanced and consistent performance, on or off metal. With the broadest portfolio in the industry, including regional and global tuning, the anti-metal tag will help you manage everything from servers to mobile assets.
Benefits delivered by a RFID IT asset tracking solution:
1. Accurate & timely inventory ensures compliance and reporting requirements are met.
2. Ensure your asset and customer data is secure with asset location tracking services.
3. More frequent inventories can reduce and protect against loss and misuse.
4. Ensures accurate customer billing and equipment leasing agreements through automated asset maintenance and lifecycle tracking.
More info view http://www.oppiot.com/oppf5015.html
OPP IOT is a leader in Radio Frequency Identification with the widest selection of custom built RFID tags and labels available.
OPP IOT offers dozens of unique designs and constructions RFID tags. Our experts have a proven track record in solving your most challenging RFID problems and can assist in implementing a strategy that is right for you!
OPP IOT also can
create/develop RFID tags
to meet your unique material property or specific environmental requirements. Innovators in identification for more than 10 years,OPP IOT designs and manufactures RFID tags for harsh environments and long-term durable outdoor applications. Our expertise in encapsulations, materials and partnerships with inlay makers like Alien, Avery, SmarTrac, Xerafy, HID and TROI allow us to provide multiple solutions to fit your environment.
More info,please Contacts us:
OPP IOT Technologies CO., LTD.
Address: 2104 Room SANDI International Finance Centre,249# MingXin Street LongQiao,ChengXiang Putian City Fujian, P.R, China
P.C: 351100
Tel: (00865942790031
E-mail: info@oppiot.com
WhatsApp: +86 180 3034 2267
Website:http://www.oppiot.com