Home > RFID News > RFID Technical
UHF Asset Tracking for Metal Tools
2017-8-4 View: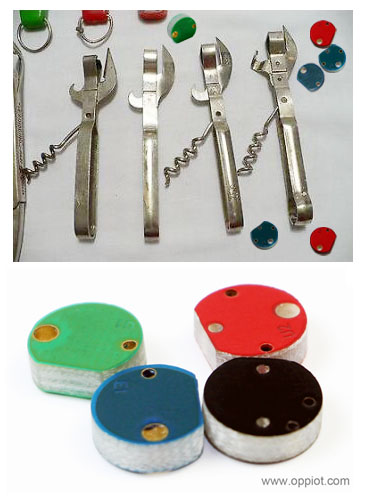 Got a lot of metal tools in the inventory? Want to track easier? Then you need OPP IOT's small size rfid tag Series UHF FR4 tags to help you.
OPPIOT has launched the small size rfid tag series UHF on metal tags which are specially used in the metal asset tracking application. The various sizes available from
D5mm
to 18*8mm, so many size options can fit your asset perfectly. They are easy to be mounted on your asset too, sticking, screwing, or tie on tools. Though they are with small size, the reading distance is perfect due to the skilled antenna designed by our professional technician team. We can also can design the tags according to your project's requirement.
Want to know more about our on metal tags? Just contact info@oppiot.com