"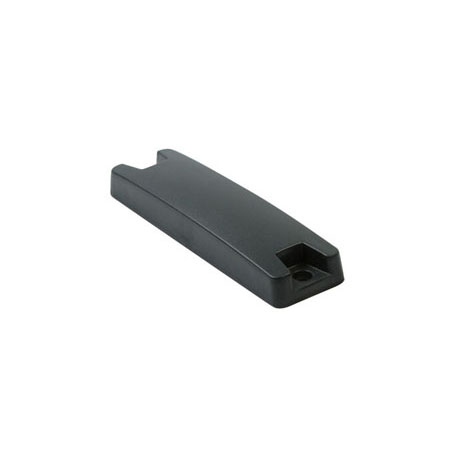 OPP087 is a long range passive UHF RFID tag capable of reading on, off, and near metal surfaces,size 87x24x11mm,provides maximum visibility for applications such as Construction ,Oil and Gas ,Logistics/Inventory ,Seaport/Harbor Management and IoT. OPP087
passive RFID tags
provide advanced sensitivity for enhanced read rates and range with a read range of up to 9.8 meters. It is encapsulated within a low-profile ruggedized and rigid pc case, allowing OPP087 long range rfid tag to perform very well even in harsh environments. Its outstanding performance and reliability makes it the best cost–performance ratio compare to any products on the market.
OPP087
long range passive rfid tag
is specifically tuned to have particularly good on-metal functionality together with the compact structure. Besides having the high level performance enclosed in the durable outdoor resistant encapsulation, one of the key designs for OPP087 was to enable relatively wider radio frequency radiation pattern for the tag. This offers higher level of flexibility and reliability in various reader types both with fixed readers and handheld devices allowing improving asset tracking, warehouse managment, and logistics processes.
Functional Specifications
RFID Protocol:EPCglobal and ISO 18000-63 compliant, Gen2v2 compliant
Frequency:Global Frequency, 840MHz to 940MHz
IC type:Impinj Monza R6-P
Memory:EPC128bits , USER64bits, TID96bits
Write Cycles:100,000times
Functionality:Read/write
Data Retention:Up to 50 Years
Applicable Surface:Metal Surfaces
Read Range(On Metal) :(Fix Reader:ThingMagic M6-E, 36dBm/4W)
Up to 9.8m , on metal
Up to 4.8m , off metal
Read Range(On Metal) :(Handheld Reader: OP9908,R2000,33dBm/2W)
Up to 6.0m , on metal
Up to 2.8m , off metal
Warranty:1 Year
Physical Specification
Size:87x24mm, (Hole: D5mm)
Thickness:11mm
Material:PC
Colour:Black (Red, Blue, Green, White)
Mounting Methods:Adhesive, Screw
Weight:19.0g
Enivironmenal Specification
IP Rating:IP67
Storage Temperature:-30°C to +70°C
Operation Temperature:-30°C to +70°C
Certifications:Reach Approved,RoHS Approved,CE Approved
Applications
Construction - RFID navigation and mapping technology
Oil and Gas - companies seeking passive sensor capabilities with suitable extended range
Logistics/Inventory - tracks location, movement, quantity, etc. of items and/or lots
Seaport/Harbor Management - long distance tracking of shipment boxes
IoT - enhance capabilities on predictive analytics, security, and inventory management systems
For more information regarding the OPP087 tag, please press
http://www.oppiot.com/global-frequency-uhf-rfid-tags.html