"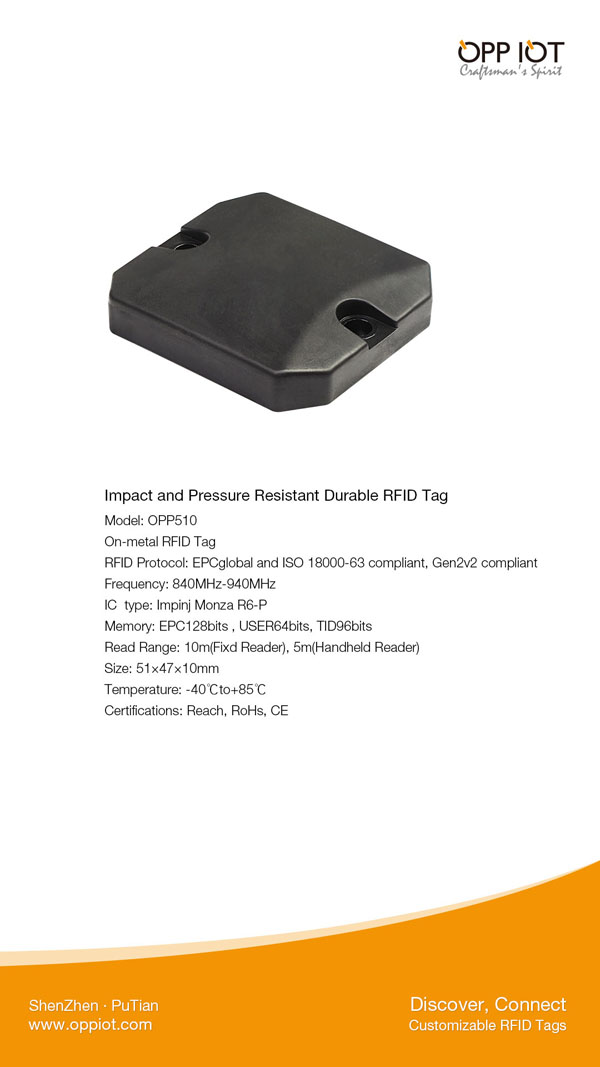 Rugged RFID Tags OPP510
are designed specifically to operate in harsh environments and withstand the elements. Tracking assets in rugged conditions are easier with these low-cost, high-performance RFID tags. Many of these Rugged
UHF RFID tags
have unique attachment methods with specific use cases in mind, such as tagging large pipe spools in outdoor settings.
We have a wide selection of
RFID tags
, but if you have special requests, please contact us. We'll be happy to help you source products to fill your needs.
More info,please Contacts us:
OPP IOT Technologies CO., LTD.
Address: 2104 Room SANDI International Finance Centre,249# MingXin Street LongQiao,ChengXiang Putian City Fujian, P.R, China
P.C: 351100
Tel: (0086)594 2790031
E-mail: info@oppiot.com
WhatsApp: +86 180 3034 2267
Website:http://www.oppiot.com