Home > RFID News > RFID Technical
UHF RFID tag application in Waste Management
2017-11-7 View: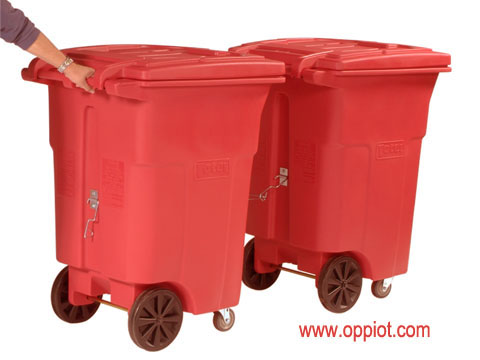 RFID technology is suited to accelerate processes and improve efficiency by providing a fast and reliable identification and data collection process. Further optimization potential comes with the ability to not only track collection and weight of individual waste containers but to also use the collected data to improve truck usage and route planning.
By linking the container to a specific household or company and with an integrated RFID system in place, RFID technology enables automated data collection at all stages of the waste management and recycling process. Thereby, manual data collection is replaced by a smart, reliable, convenient and fast solution from pick up through invoicing.
OPP IOT
offers a broad product portfolio of RFID transponders for waste management and recycling. Specifically designed for use in harsh environments, the transponders withstand heat, cold, rain, dust and dirt. Packaged into a robust casing, the products offer reliable data collection and enhanced durability combined with the benefits of bulk reading. Compliance with the BDE standard ensures full interoperability with further standardized components and systems.