Home > RFID News > RFID Technical
OPP2019 High Temperature Industrial Tags
2019-4-26 View: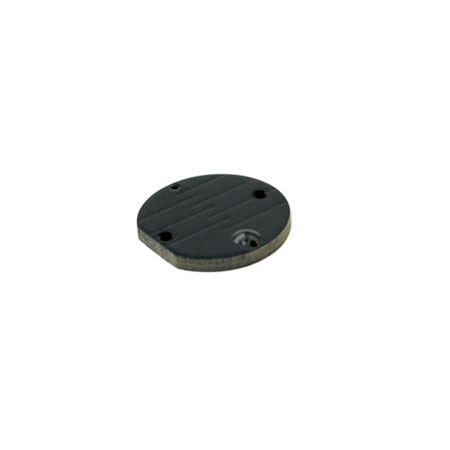 Asset tracking in harsh working environment is an uphill task. Today, right RFID solution will help to make it effectively. OPP IOT has released a new UHF Metal tag OPP2019 for tracking assets in extreme conditions especially for high temperature environment application. Withstand working 10 hours in 180℃, can be mounted by adhesive or screw, this new small and exquisite tag can track critical assets and equipments in mining, oil & gas or manufacturing etc.,

Functional Specifications
RFID Protocol: EPC Class1 Gen2, ISO18000-6C
Frequency: US 902-928MHz, EU 865-868MHz
IC type: Alien Higgs-4
Memory: EPC128bits (Up to 480bits) , USER128bits, TID64bits
Write Cycles: 100,000times
Functionality: Read/write
Data Retention: Up to 50 Years
Applicable Surface: Metal Surfaces
Read Range(On Metal) (Fix Reader:ThingMagic M6-E, 36dBm/4W)
Up to 250m - (US) 902-928MHz, on metal
Up to 270m - (EU) 865-868MHz, on metal
Read Range(On Metal) :(Handheld Reader: OP9908,R2000,33dBm/2W)
Up to 120m - (US) 902-928MHz, on metal
Up to 140m - (EU) 865-868MHz, on metal
Warranty: 1 Year
Physical Specification
Size:D:20mm, (Hole: D2mmx2)
Thickness: 2.1mm without IC bump, 2.8mm with IC bump
Material: High temperature material
Colour: Black (Red, Blue, Green, White)
Weight: 1.0g
Mounting Methods: Adhesive, Screw
Enivironmenal Specification
IP Rating: IP68
Storage Temperature: -55°C to +200°C
Operation Temperature: -40°C to +150°C
Certifications: Reach Approved,RoHS Approved,CE Approved
More info view http://www.oppiot.com/high-temperature-uhf-metal-Tags.html

OPPIOT has been certified ISO9001 Quality Management System and ISO14001 Environmental Management standards. We are dedicated to deliver high quality products to our customers, meanwhile, we insist our society responsibility and environmental protection.