Home > RFID News > RFID Technical
OPP IOT Technologies-your counselor in UHF projects!
2017-9-17 View: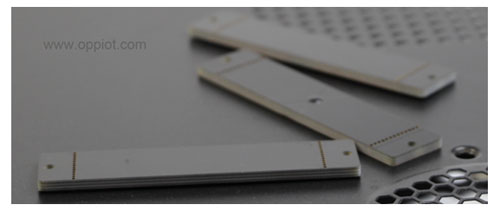 OPP IOT Technologies recently developed a series of UHF metal tags that designed for UHF special working environment. It is anti-high temperature, could be pasted or screwed on metal surface. The tags with better performance and price then tags in current markets.
OPP IOT Technologies has a golden team, each technician has his merits, some are expert in antenna design, some are good at construction, some have full knowledge of material. They work together and do research in UHF field for years, they grown up along as the developing of RFID technologies .It is your private team for each UHF special application.
According to different working environment,3 series tags launched so far:
Series Atom focus on application request tags with small size, which should be mini enough to be invisible.
D5mm
is the smallest in this series.
Series Dolphin is the highest cost-efficiency.
Size 50*10mm in this series with thickness is 1mm only.
It is ideal for application that limited in space.
Series Everest concentrated on long reading distance.
Reading distance for tag 90*20mm is up to 12m,it is perfect to use for long distance asset tracking.
UHF technology is a complicated field, while OPP IOT takes the challenge, to be better to qualify for the "Unique".
OPP IOT Technologies-your counselor in UHF projects!